Mobility scooters, mobility chairs, and stairlifts across Horsham
Residents of Horsham have been supported by Kardinal Independent Living's extensive range of mobility solutions since we started trading in 2011. From stairlifts, adjustable beds, and mobility chairs to rise and recliner chairs, folding mobility scooters and more, we provide quality mobility aids and accessories to our valued customers in Horsham and beyond.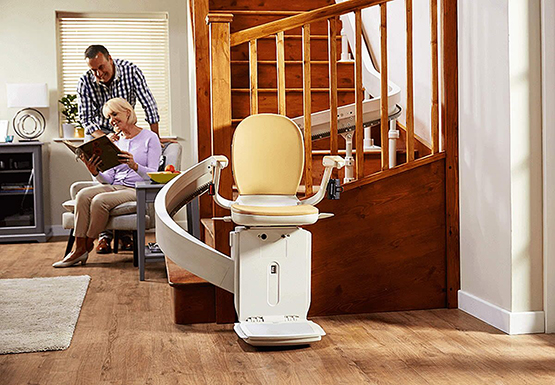 What Kardinal Independent Living can do for you
As the region's top mobility professionals, we have much to offer our Horsham customers. Here are some of our more popular services.
Mobility scooters in Horsham
No other mobility companies in the South East have the same range of traditional and folding mobility scooters in stock that we do. Whether you need one for the road or the pavement, and whatever size you might need to meet your mobility needs, we are sure to find you the ideal model.
Mobility chairs in Horsham
Mobility chairs are an essential purchase for many of our Horsham customers, which is why we have a variety of both wheelchairs and powerchairs in stock in our online store and our Worthing showroom.
Rise and recliner chairs in Horsham
If you have difficulties sitting and standing, consider our collection of rise and recliner chairs. These quality pieces of furniture can make all the difference, and they look great too!
Stairlifts in Horsham
One of the key problems arising from mobility issues is being unable to go up and down the stairs on your own. Regain some of your independence by investing in an Acorn stairlift Kardinal Independent Living.
Bathroom, incontinence, and other independent living aids in Horsham
As well as mobility aids, we stock a comprehensive collection of independent living aids, including ramps, walkers, support bars and more.
Other services in Horsham
If your mobility device needs servicing, you can rely on our mobile service team to come to your house to do the job. Likewise, we can provide home demonstrations of all our mobility scooters. We are also part of the Motability scheme and can help you complete the paperwork to arrange a hassle-free lease of a mobility scooter.
Why choose Kardinal Independent Living for your mobility needs?
There are, of course, so many reasons for our Horsham customers to choose us for their mobility requirements. Here are just a handful of them.
Your local mobility scooter specialists
From our Worthing and Rustington offices our team of mobile service specialists and home demonstrators cover a 50-mile radius that takes in large parts of the South East. This area includes our customers across Bognor Regis, Burgess Hill, Chichester, Crawley, Eastbourne, Guildford, Hastings, Haywards Heath, Hove, Lewes, Rustington, Tunbridge Wells, Worthing itself and, of course, Horsham.
Over 20 years' experience
A company is only as good as the staff it employs and we take pains to employ only the very best. Our team of mobility experts have been involved in the industry for more than fifty years between them, bringing a level of expertise that you won't find anywhere else in the region. Friendly, professional, and boasting a comprehensive knowledge of the mobility aids we have in stock, they are what makes us the business we are today.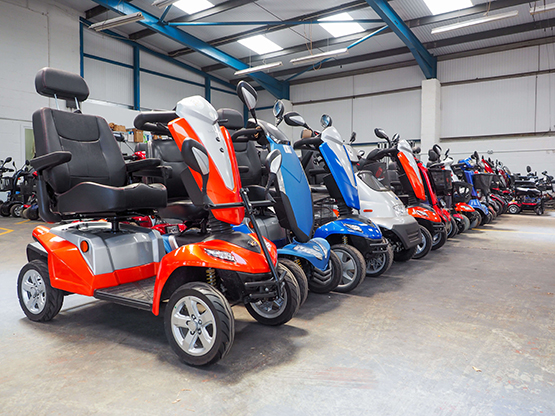 Get in touch
For all your mobility scooter, mobility chair, adjustable bed, and stairlift need in and around Horsham, give Kardinal Independent Living a call today on 01903 232326.