Mobility scooters, mobility chairs, and stairlifts across Haywards Heath
From our main showroom in the town of Worthing, Kardinal Independent Living has been delivering the very best in mobility scooters, mobility chairs, rise and recliner chairs, adjustable beds, stairlifts, and more to the people of Haywards Heath for the past eight years.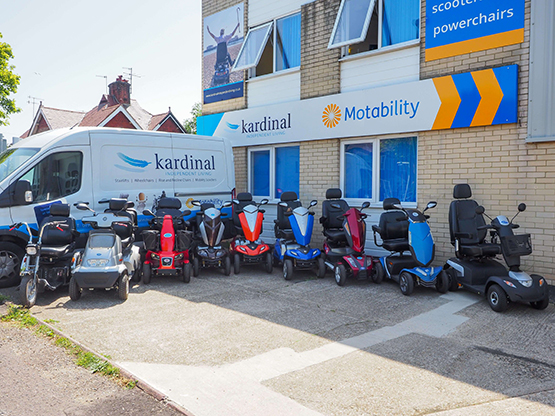 What Kardinal Independent Living can do for you
As the region's top mobility professionals, we have much to offer our Haywards Heath customers. Here are some of our more popular services.
Mobility scooters in Haywards Heath
No matter what kind of mobility scooter you're looking for, we guarantee to have the perfect model in stock. With new and used mobility scooters available in a variety of sizes, shapes and styles, one of our staff will assist you in finding the ideal machine to meet your mobility needs.
Mobility chairs in Haywards Heath
From powerchairs to wheelchairs, we have an enviable range of mobility chairs available to our customers in Haywards Heath. Come along to our Worthing showroom, or arrange for a home demonstration.
Rise and recliner chairs in Haywards Heath
Rise and recliner chairs are the ideal mobility solution for any Haywards Heath customer who has difficulties sitting or standing at home. Our models come in a variety of styles to match your existing household furniture.
Stairlifts in Haywards Heath
Climbing the stairs can be a chore for people with mobility concerns. The Acorn range of stairlifts grants you the freedom to move about your house again, restoring your independence at home.
Bathroom, incontinence, and other independent living aids in Haywards Heath
We stock ramps, bars, walking aids and whole host of other appliances, each designed with the intention of giving you greater in independence around the home.
Other services in Haywards Heath
From Motability schemes, to home servicing and home demonstrations, we provide all manner of additional services to our Haywards Heath customers. Simply call the team today to see what we can do for you.
Why choose Kardinal Independent Living for your mobility needs?
There are, of course, so many reasons for our Haywards Heath customers to choose us for their mobility requirements. Here are just a handful of them.
Extensive range of products
All of our products, from mobility scooters and mobility chairs to adjustable beds and stairlifts, come with full warranties and our personal guarantee of quality, giving you peace of mind every time.
Your local mobility scooter specialists
Our main showroom is based in Worthing, with a second in Rustington, and we are proud of our association with both towns and the greater South East region that we cover with our servicing team and our home demonstrations. This allows us to provide our valued customers in Bognor Regis, Burgess Hill, Chichester, Crawley, Eastbourne, Guildford, Hastings, Horsham, Hove, Lewes, Rustington, Tunbridge Wells, Worthing itself and, of course Haywards Heath, with the same high standards of mobility care.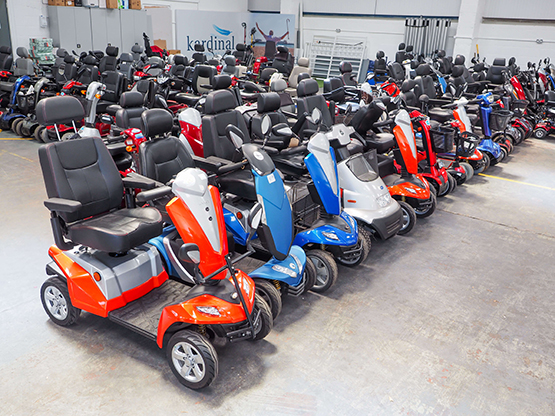 Over 20 years' experience
We have been continually trading since 2011, delivering essential mobility services to the people of Haywards Heath and beyond. Our team of dedicated and professional mobility experts have been involved in the industry for even longer, bringing more than half a century of relevant experience with them to the job. You can rest assured, knowing that you are in the hands of professionals.
Get in touch
For all your mobility scooter, mobility chair, adjustable bed, and stairlift need in and around Haywards Heath, give Kardinal Independent Living a call today on 01903 232326.