Mobility scooters, mobility chairs, and stairlifts across Bognor Regis
From our main base in the West Sussex town of Worthing, Kardinal Independent Living provides essential mobility and home living aids to people right across the South East, including our valued customers in Bogner Regis. These include mobility chairs, adjustable beds, rise and recliner chairs, mobility scooters, stairlifts and so much more.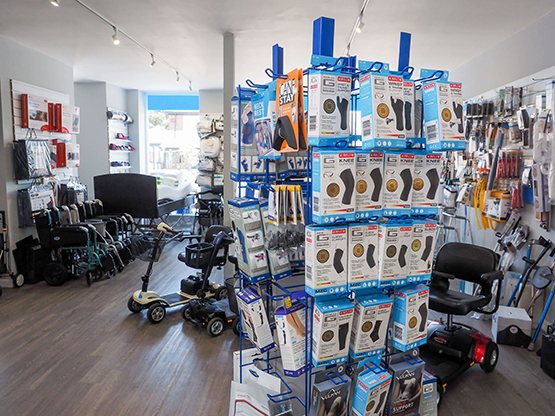 What Kardinal Independent Living can do for you
As the region's top mobility professionals, we have much to offer our Bognor Regis customers. Here are some of our more popular services.
Mobility scooters in Bognor Regis
From pavement models and vehicles fit for the road, to folding mobility scooters that fit in the back of your car, we have every kind of device you could hope for. Let one of our experience mobility technicians find the best mobility scooter to meet your personal needs, and take advantage of a free home demonstration.
Mobility chairs in Bognor Regis
Whether you favour a manual wheelchair or an electric powerchair, you're sure to find something suitable among our range of mobility chairs, all with a full warranty included.
Rise and recliner chairs in Bognor Regis
For those Bognor Regis customers who have problems sitting and standing, we have a selection of rise and recliner chairs to handle the situation. These comes in a range of styles, designs, and configurations, so there'll always be one to suit you and your home.
Stairlifts in Bognor Regis
Partnering with Acorn Stairlifts, we supply top-quality stairlift solutions to customers in Bognor Regis  and beyond. Take the pain out of ascending and descending your stairs with free installation and our mobile servicing team.
Bathroom, incontinence, and other independent living aids in Bognor Regis
Our range of incontinence, bathroom, and living aids and accessories provide our Bognor Regis customers the opportunity to reclaim their independence at home. Check out our selection online, or visit us in-store.
Other services in Bognor Regis
We are supporters of the Motability scheme, and are happy to assist with the paperwork for getting a mobility scooter lease arranged. We also offer a mobile servicing team to ensure that any electric mobility devices are kept in good working order.
Why choose Kardinal Independent Living for your mobility needs?
There are, of course, so many reasons for our Bognor Regis customers to choose us for their mobility requirements. Here are just a handful of them.
Wide choice of products
Whatever you choose to buy to help you with your mobility issues, be it an adjustable bed, a rise and recliner chair, a mobility scooter or a stairlift, you can be sure that it is of the highest quality, as we only ever stock products that meet our own stringent standards.
Your local mobility scooter specialists
From our Worthing and Rustington offices, we operate a mobile home demonstrations and vehicle servicing team that covers most of the South East. This includes our customers in Burgess Hill, Chichester, Crawley, Eastbourne, Guildford, Hastings, Haywards Heath, Horsham, Hove, Lewes, Rustington, Tunbridge Wells, Worthing itself and, of course, Bognor Regis.
Over 20 years' experience
A company is only as good as its employees and, thankfully, we have some of the best in the business. With more than five decades of experience under their collective belts, they bring expertise and professionalism to the job every day.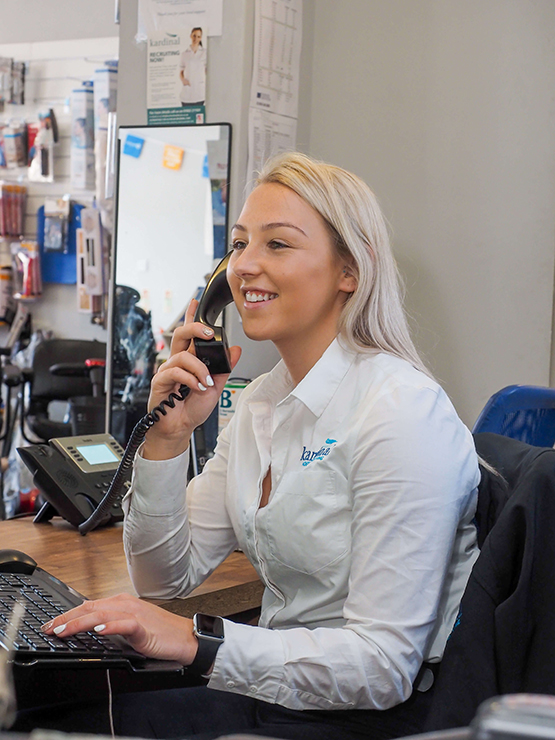 Get in touch
For all your mobility scooter, mobility chair, adjustable bed, and stairlift need in and around Bognor Regis, give Kardinal Independent Living a call today on 01903 232326.