Mobility scooters, mobility chairs, and stairlifts across Norwich
The Kardinal Independent Living team is based in Worthing, West Sussex. From here, we provide customers across the UK with high-quality mobility scooters, home living aids, and more. This include our valued customers in Norwich.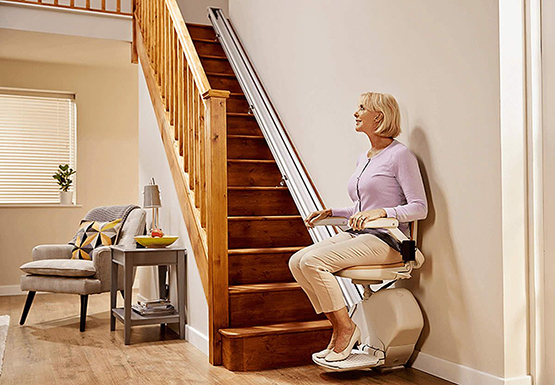 What Kardinal Independent Living can do for you
As one of the country's top mobility companies, we have much to offer our customers in Norwich and beyond. Here are some of our more popular services.
Mobility scooters in Norwich
We deliver mobility scooters across the country, designed to suit a broad range of requirements. From folding scooters that fit into a car boot, to sturdy and road-ready devices, we have the right machine for you. Not sure which mobility scooter to choose? Why not speak to one of our advisors, or arrange for a free home demonstration?
Mobility chairs in Norwich
From battery-operated power chairs to manual wheelchairs, we have something for everyone in our online store. Whatever your mobility needs might be, we will be able to find the mobility chair solution to match. Our experienced and knowledgeable mobility experts are on hand to offer advice, make recommendations, and arrange a home demonstration.
Rise and recliner chairs in Norwich
Rise and recliner chairs are crucial for any of our Norwich customers currently having issues standing and sitting. Each can be configured to provide maximum support where you need it most, with seat and back risers to assist. We stock these chairs in a range of colours and designs, so matching one to your home couldn't be easier.
Stairlifts in Norwich
Here at Kardinal Independent Living, we have partnered with Acorn Stairlifts. One of the country's top stairlift companies, they install all our stairlifts across Norwich and beyond. We use them because we know they have the same high standards of service as ourselves. Their installation service is free as part of any stairlift purchase.
Bathroom, incontinence, and other independent living aids in Norwich
Day-to-day chores can become difficult if you have impaired mobility. To help our Norwich customers enjoy a more independent life at home, we offer a range of aids and accessories. From grooming and dressing aids, to bathroom and incontinence accessories, we have something for everyone. Simply give us a call for more information and advice.
Other services in Norwich
In addition to direct sales, we also take part in the national Motability scheme. Our customers in Norwich and beyond can rely on us to assist with every aspect of their mobility scooter lease. This includes all the relevant Motability paperwork. We also offer a mobile servicing solution, ensuring that your scooter is kept in prime condition.
Why choose Kardinal Independent Living?
There are many reasons for our Norwich customers to choose us for their mobility requirements. Here are just a couple of them.
High-quality products
We ensure that every item in stock has been selected to meet our own high standards. Whether you by a manual wheelchair, a folding mobility scooter, or anything else, you're assured a quality product. We see to this by only stocking mobility devices and living aids from recognised and respected manufacturers.
Over 20 years' experience
When you shop with Kardinal Independent Living, you're shopping with professionals. Each member of our team is a fully-trained mobility expert, with years of experience in this industry. Indeed, between them, they have been part of the mobility sector for over five decades. This is your guarantee of quality service and expert advice.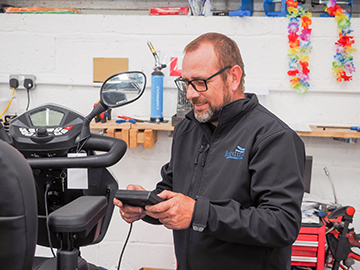 Get in touch
For all your mobility scooter, mobility chair, adjustable bed, and stairlift need in and around Norwich, give Kardinal Independent Living a call today on 01903 232326.