Mobility scooters, mobility chairs, and stairlifts across Manchester
From our main showroom in Worthing, West Sussex, Kardinal Independent Living delivers essential mobility and home living aids right across the country. This includes our valuable customers in Manchester.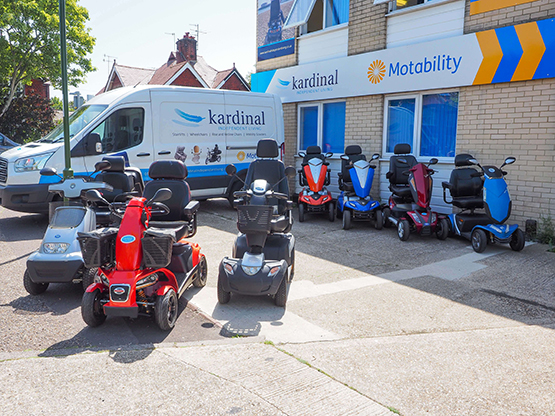 What Kardinal Independent Living can do for you
As one of the country's top mobility companies, we have much to offer our customers in Manchester and beyond. Here are some of our more popular services.
Mobility scooters in Manchester
Whatever you're looking for in a mobility scooter, the team at Kardinal Independent Living has you covered. Do you need a larger model to carry your shopping, or a folding mobility scooter to fit in your car? Whichever you prefer, our experienced mobility technicians will be able to recommend a vehicle that meets all your requirements.
Mobility chairs in Manchester
Our mobility chairs are available in all shapes and sizes, so there will always be something to suit you. From manual wheelchairs to battery-operated power chairs, we have a wide range of options that you can choose from. Every mobility chair comes with a full warranty and we can even arrange a home demonstration for you.
Rise and recliner chairs in Manchester
If getting in and out of your existing chair is proving problematic, why not consider a rise and recliner chair? These handy devices provide support while sitting, rising, and turning, reducing the risk of injury and pain. What's more, they come in an extensive range of designs and colours, guaranteeing you'll find one perfect for your home.
Stairlifts in Manchester
At Kardinal Independent Living, we partner exclusively with Acorn Stairlifts. They are a highly-respected stairlift company, and one that we trust to install stairlifts for all our Manchester customers. If you have difficulty getting up and down your stairs, we will come up with the best solution for you. All stairlifts include free installation.
Bathroom, incontinence, and other independent living aids in Manchester
Leading an independent life means more than just mobility scooters and power chairs to get your out and about. Being able to go through your everyday routine at home is also a big part of the equation. At Kardinal Independent Living, we have a wide range of aids and accessories in stock that can help you out.
Other services in Manchester
We are proud to support the national Motability scheme and will always assist any customer with the relevant paperwork. We offer cost-effective leases on all mobility devices, ensuring our Manchester customers get a great deal. We also provide a mobile servicing team in your area, who can help keep your mobility scooter in good order.
Why choose Kardinal Independent Living?
There are many reasons for our Manchester customers to choose us for their mobility requirements. Here are just a couple of them.
High-quality products
Every item in our Worthing showroom, as well as our online store, is hand-picked to provide exceptional quality to our customers. From adjustable beds and rise and recliner chairs to mobility scooters and stairlifts, you know you can rely on them. We only sell mobility and living aids that meet our own high standards.
Over 20 years' experience
From the moment you get in touch with us, you are in the hands of seasoned professionals. Every member of our team can boast years working in the mobility industry. Between us, we have more than five decades of relevant, hands-on experience. This is your promise of a professional and knowledgeable service each time you deal with us.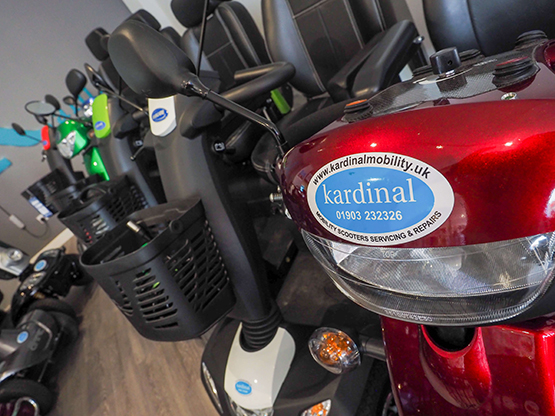 Get in touch
For all your mobility scooter, mobility chair, adjustable bed, and stairlift need in and around Manchester, give Kardinal Independent Living a call today on 01903 232326.