Mobility scooters, mobility chairs, and stairlifts across Lewes
From our home in the beautiful town of Worthing, the team at Kardinal Independent Living have been assisting the people of Lewes with all of their mobility needs for the last eight years. These include everything from mobility scooters, mobility chairs (including powerchairs and wheelchairs), and rise and recliner chairs to stairlifts, adjustable beds, and more.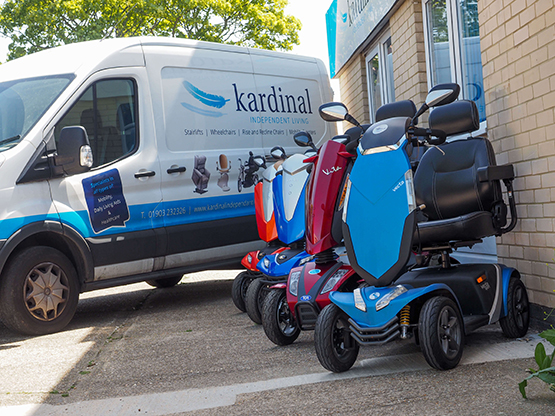 What Kardinal Independent Living can do for you
As the region's top mobility professionals, we have much to offer our Lewes customers. Here are some of our more popular services.
Mobility scooters in Lewes
With a range of models unmatched by any other mobility stores in the South East, we are confident that you will always be able to find the mobility scooter to match your specific needs when you buy from Kardinal Independent Living. Our mobility scooters are available in a number of styles, shapes, and sizes, and are available in new or used condition, both benefiting from free home demonstrations and a full warranty.
Mobility chairs in Lewes
Customers in Lewes in need of a mobility chair can take advantage of the wide range of both powerchairs and wheelchairs we have constantly in stock.
Rise and recliner chairs in Lewes
Many of our existing Lewes customers report back to us about the difference a rise and recliner chair makes to their lives. Check out our stock instore or online and see if they can help you.
Stairlifts in Lewes
When you're no longer able to climb the stairs, it can be a blow to your independence. Why not claim it back by installing one of our superb Acorn Stairlifts?
Bathroom, incontinence, and other independent living aids in Lewes
We have numerous living aids and accessories to help you with every aspect of your life at home, and to achieve the independence you deserve.
Other services in Lewes
In addition to selling high quality products, we also offer and exceptional servicing and home demonstration to customer across the South East, including Lewes  and beyond. We also offer assistance to any Motability customers who need help filling in the correct paperwork for their mobility scooter lease.
Why choose Kardinal Independent Living for your mobility needs?
There are, of course, so many reasons for our Lewes customers to choose us for their mobility requirements. Here are just a handful of them.
Extensive choice of products
From adjustable beds to rise and recliner chairs; and from mobility scooters to stairlifts, every product purchase from Kardinal Independent Living is of the highest possible quality and comes with a full-service warranty.
Your local mobility scooter specialists
Based in Worthing, our main showroom is just twenty miles along the coast for our Lewes customers, with our Rustington store a little further along still. We understand that many of them are unable to easily make the journey – that is, after all, why they're approaching the best mobility company in the region. Thankfully, our mobile team is available for home demonstrations and appliance servicing right across the South East, which includes customers in Bognor Regis, Burgess Hill, Chichester, Crawley, Eastbourne, Guildford, Hastings, Haywards Heath, Horsham, Hove, Rustington, Tunbridge Wells, Worthing itself and, of course, Lewes.
Over 20 years' experience
Since we began trading in 2011, we have earned ourselves a reputation for excellence based largely on the expertise and the professionalism exhibited by our dedicated team of mobility experts. This is no surprise since, between them, they bring over half a century of experience in the field of mobility aids to every Lewes client they encounter.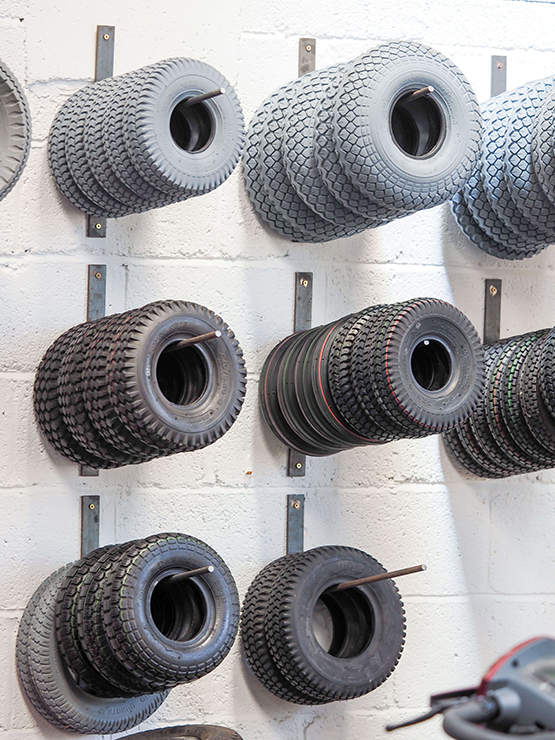 Get in touch
For all your mobility scooter, mobility chair, adjustable bed, and stairlift need in and around Lewes, give Kardinal Independent Living a call today on 01903 232326.