Mobility scooters, mobility chairs, and stairlifts across Leeds
We are based in Worthing in West Sussex, from where we delivers high-quality mobility and home living aids nationwide. This includes – of course – our valuable customers in Leeds.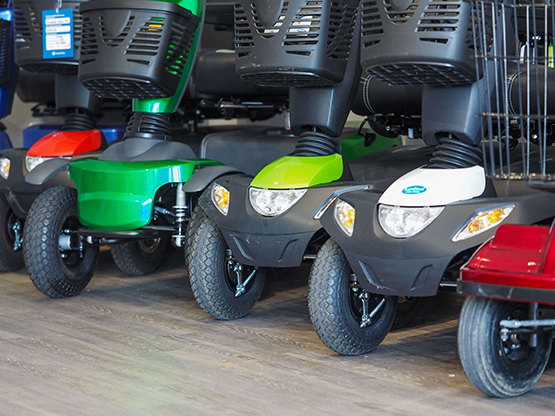 What Kardinal Independent Living can do for you
As one of the country's top mobility companies, we have much to offer our customers in Leeds and beyond. Here are some of our more popular services.
Mobility scooters in Leeds
No matter what you need in your mobility scooter, we guarantee we have a suitable model for you. From road and pavement vehicles to folding mobility scooters, we stock them all. A member of our team will be happy to discuss your requirements with you in person or over the phone. We can also arrange a free home demonstration.
Mobility chairs in Leeds
Different customers require different things from their mobility chairs. At Kardinal Independent Living, we understand this. That's why we stock an extensive range of electric power chairs and manual wheelchairs. Whatever your particular needs might be, we're sure to have something in stock that suits. Call today to arrange a free home demonstration.
Rise and recliner chairs in Leeds
Rise and recliner chairs are the ideal choice for anyone having problems getting in or our of their regular chair. Lifts and castors within the chair body help to raise or lower you, as needed. With multiple tilting points, you can be sure that your entire body is supported where it needs it the most.
Stairlifts in Leeds
All stairlifts ordered from Kardinal Independent Living are supplied by our partners, Acorn Stairlifts. There is a reason for this – simply put, they are one of the most respected stairlift companies in the country. Our Leeds customers are guaranteed the same high standards of quality and professionalism as they would receive from us.
Bathroom, incontinence, and other independent living aids in Leeds
Being able to lead an independent life is something we sometimes take for granted. If you have difficulty with your basic, day-to-day tasks, get in touch with Kardinal Independent Living. We have a wide range of independent living aids and accessories in permanent stock. Whatever your particular issue, we're bound to have something that can help.
Other services in Leeds
Like all good mobility companies, we are proud supporters of the national Motability scheme. If you arrange your lease on a mobility device through us, we will help you fill in and complete the relevant paperwork. We also provide excellent after sales care, with a mobile servicing team operating in the Leeds area.
Why choose Kardinal Independent Living?
There are many reasons for our Leeds customers to choose us for their mobility requirements. Here are just a couple of them.
High-quality products
Here at Kardinal Independent Living, you can be sure that any product you buy can be relied upon. Each item in our online store has been selected by our team to ensure exceptional service for our Leeds customers. This includes our mobility scooters, living aids, rise and recliner chairs, and so much more.
Over 20 years' experience
Every time you deal with Kardinal Independent Living, you are dealing with professional mobility experts. Each member of our team is fully-trained to assist you with all your mobility needs. Furthermore, between us, we have been part of this industry for over half a century. That's your guarantee of impeccable service.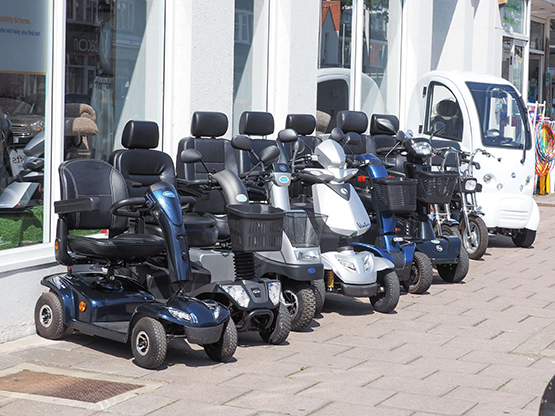 Get in touch
For all your mobility scooter, mobility chair, adjustable bed, and stairlift need in and around Leeds, give Kardinal Independent Living a call today on 01903 232326.