Mobility scooters, mobility chairs, and stairlifts across Exeter
At Kardinal Independent Living, we make sure our customers get the very best. We deliver our mobility devices and independent living aids from our main store in Worthing to anywhere in the country. This includes our valuable customers in Exeter.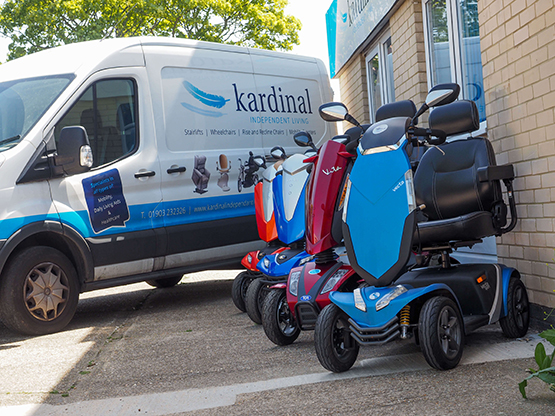 What Kardinal Independent Living can do for you
As one of the country's top mobility companies, we have much to offer our customers in Exeter and beyond. Here are some of our more popular services.
Mobility scooters in Exeter
Any Exeter customer in need of a reliable mobility scooter should look no further. Here at Kardinal Independent Living, we have an extensive selection of vehicles for your consideration. Whether you need an all-round device or a folding mobility scooter for your car, we have you covered. Call today to arrange a free home demonstration.
Mobility chairs in Exeter
We stock both automated power chairs and the traditional manual wheelchairs. Whichever you choose, you are guaranteed a high-quality model. Our staff will talk you through the various options before recommended a device that suits your particular needs. They can then arrange a free demonstration for you in the comfort of your own home.
Rise and recliner chairs in Exeter
When you have problems sitting down or standing up from your chair, life can be difficult. We have a selection of rise and recliner chairs that can take the strain and effort out of it. Specially configured for maximum support, their rising seat and back assist you every inch of the way.
Stairlifts in Exeter
We provide our Exeter customers with first class stairlifts and accessories thanks to our partners at Acorn Stairlifts. They are one of the country's foremost stairlift specialists, and a firm we trust with all our stairlift installations. Why? Because we know they deliver the same high standards of service as we do.
Bathroom, incontinence, and other independent living aids in Exeter
If you have mobility issues, even day-to-day activities can become a chore. We stock a range of living aids and accessories to help you. From walking aids and adjustable beds, to grooming accessories and kitchen aids, we're sure to have something you need. Just give us a call and let us see what we can do for you.
Other services in Exeter
Like many mobility scooter specialists, we are part of the national Motability scheme. We have an extensive range of mobility scooters and power chairs available to lease in Exeter and beyond. Our staff will be happy to help you choose the mobility device that meets your specific requirements. We will even help you with the relevant paperwork.
Why choose Kardinal Independent Living?
There are many reasons for our Exeter customers to choose us for their mobility requirements. Here are just a couple of them.
High-quality products
When you buy any product from Kardinal Independent Living, you are assured quality. We have a team of experienced mobility technicians who hand pick every item in our online store. We only ever stock the best in any given category. This is your personal guarantee that whatever you purchase, it will do the job you need it for.
Over 20 years' experience
We want all our Exeter customers to shop with confidence when they come to Kardinal Independent Living. That's why we have a dedicated team of mobility specialists with over fifty years' experience between them. Our team will be there to assist you from your first call to your final delivery, ensuring impeccable service from start to finish.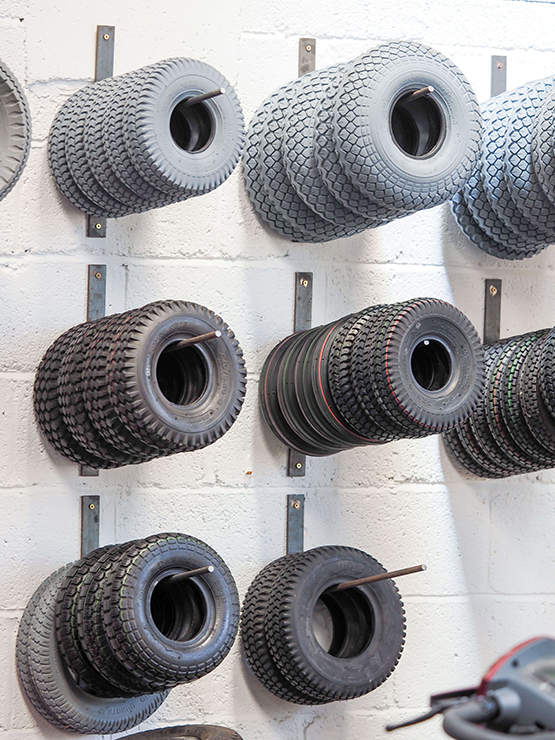 Get in touch
For all your mobility scooter, mobility chair, adjustable bed, and stairlift need in and around Exeter, give Kardinal Independent Living a call today on 01903 232326.