Mobility scooters, mobility chairs, and stairlifts across Durham
Kardinal Independent Living is based in the West Sussex town of Worthing. However, our team of mobility specialists operates across the country. We deliver essential home living aids and mobility devices nationwide, including to our valued customers in Durham.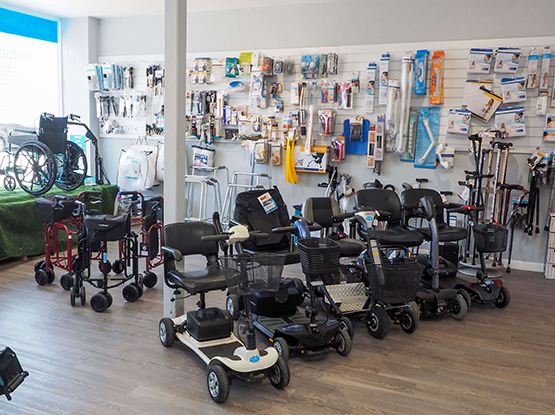 What Kardinal Independent Living can do for you
As one of the country's top mobility companies, we have much to offer our customers in Durham and beyond. Here are some of our more popular services.
Mobility scooters in Durham
At Kardinal Independent Living, we have an extensive range of mobility scooters for all circumstances. These include folding mobility scooters that fit into a car or taxi, as well as more traditional devices. We have a team of experienced mobility technicians on hand to advise you on the perfect model to suit your specific needs.
Mobility chairs in Durham
Of course, you may require a mobility chair, rather than a mobility scooter, and we have you covered there, too. We have a variety of electric power chairs and manual wheelchairs among our regular stock. Whatever your particular requirements might be, a member of our team will be able to recommend something that meets them.
Rise and recliner chairs in Durham
Many of our Durham customers opt for one of our rise and recliner chairs. They are the ideal solution for anybody who struggles to get in or out of their existing armchair. Our rise and recliner chairs come in a range of designs and colours to suit your home. They can also be configured to offer optimal support.
Stairlifts in Durham
We instruct Acorn Stairlifts to install all stairlifts for our Durham customers, and with good reason. As the best stairlift company in the country, we know they can be relied upon to deliver a quality product. When you have a stairlift fitted, you are assured the same high standards as any Kardinal Independent Living customer.
Bathroom, incontinence, and other independent living aids in Durham
We call ourselves Kardinal Independent Living for a reason. We want all our customers, in Durham and beyond, to be able to lead the life they deserve. We stock a range of independent living aids and accessories to help you with the day-to-day stuff. Simply give us a call to find out how we can help.
Other services in Durham
If you are part of the nationwide Motability scheme, our experienced staff can help you. Not only do we have a range of suitable mobility devices available for lease, we can also assist with the paperwork. In addition, we have a mobile servicing team available for our Durham customers, allowing you to keep your scooter in top condition.
Why choose Kardinal Independent Living?
There are many reasons for our Durham customers to choose us for their mobility requirements. Here are just a couple of them.
High-quality products
We ensure that every mobility device and independent living aid on our online store meets the highest standards. Our stock is hand-picked by our team of experienced mobility experts, guaranteeing its quality and suitability of purpose. From our mobility scooters to our power chairs, every product is sure to provide years of effective use.
Over 20 years' experience
At Kardinal Independent Living, we believe that our customers in Durham and beyond deserve nothing but the best. We have our own team of mobility specialists working for us to provide advice and assistance. Between them, they have been part of this industry for more than fifty years, ensuring exceptional service every time.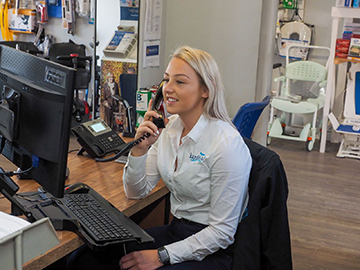 Get in touch
For all your mobility scooter, mobility chair, adjustable bed, and stairlift need in and around Durham, give Kardinal Independent Living a call today on 01903 232326.