Mobility scooters, mobility chairs, and stairlifts across Bristol
You can find our main mobility showroom in the West Sussex town of Worthing. Of course, that's a bit of a hike for our Bristol customers. Don't worry – here at Kardinal Independent Living, we deliver all our mobility and home living aids nationwide.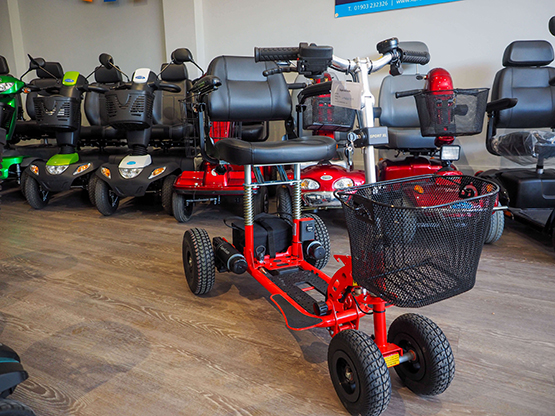 What Kardinal Independent Living can do for you
As one of the country's top mobility companies, we have much to offer our customers in Bristol and beyond. Here are some of our more popular services.
Mobility scooters in Bristol
No matter what you need from your mobility scooter, Kardinal Independent Living can help you out. We have everything from road- and pavement-ready vehicles to folding mobility scooters for your car. We also employ a team of experienced mobility experts who can advise you on the best model to suit your requirements.
Mobility chairs in Bristol
Mobility chairs tend to come in two varieties – power chairs and manual wheelchairs. At Kardinal Independent Living, we have a regular supply of both. Suitable for inside and outside use, we have the model in stock that will work for you. Call today to speak to one of our mobility advisors, or to arrange a free home demonstration.
Rise and recliner chairs in Bristol
If you have problems sitting in or standing up from your chair, this could be the solution for you. Our range of rise and recliner chairs are mechanised to help you get in and out with comfort. They provide ample support where you need it most and can be configured to prevent painful twists and aches.
Stairlifts in Bristol
When you arrange a stairlift installation through Kardinal Independent Living, you are guaranteed both a quality product and service. We have partnered with Acorn Stairlifts to complete all installations in Bristol and beyond. We have a long history with the company and we trust them to deliver to the same high standards as us.
Bathroom, incontinence, and other independent living aids in Bristol
At Kardinal Independent Living, our job is to ensure our Bristol customers can lead as independent a life as possible. Aside from our range of mobility scooters and power chairs, we offer a selection of living aids and accessories. These help you with many aspects of your day-to-day life, from grooming and dressing, to cooking and more.
Other services in Bristol
We are happy to be part of the Motability scheme, knowing how much use our Bristol customers get from it. At Kardinal Independent Living, we don't just help you choose the most appropriate scooter for leasing. We also assist you with filling in the relevant forms. We can also provide a mobile servicing team in your area.
Why choose Kardinal Independent Living?
There are many reasons for our Bristol customers to choose us for their mobility requirements. Here are just a couple of them.
High-quality products
We want our Bristol customers to know that every item in our store meets the highest possible standards. We hand-select every product that we stock, ensuring you receive nothing but the very best in mobility and living aids. From folding mobility scooters to adjustable beds, your satisfaction is guaranteed when you shop with Kardinal Independent Living.
Over 20 years' experience
Our team forms the heart of our business. With more than five decades of relevant, on-the-job experience between them, they are your guarantee of good service. This expertise ensures a knowledgeable answer to any queries you may have about our products. They will also provide reliable advice based on your individual circumstances.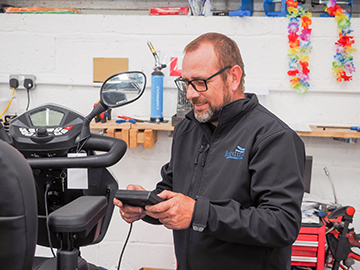 Get in touch
For all your mobility scooter, mobility chair, adjustable bed, and stairlift need in and around Bristol, give Kardinal Independent Living a call today on 01903 232326.